Our belt-trailers and options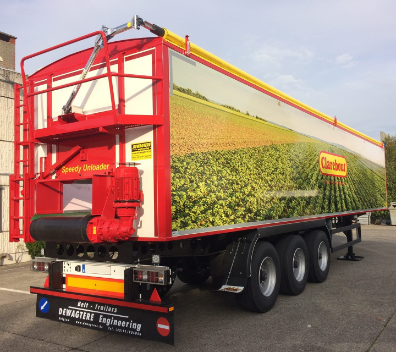 *NEW* Speedy unloader
Under the motto "Time is money" one of our customers wanted to unload 35 tons of potatoes in about 7 minutes.
Adaptations to the belt, the exhaust and the tunnel, and a stronger drive power distinguish the Speedy unloader from the standard unloader. The driver no longer needs to disconnect, find another empty belt-trailer and connect it, which used to take 20 to 25 minutes. The driver can also be held responsible for his belt-trailer, which means fewer damage incidents.
---
Lightweight belt-trailer
Design and weight optimization of our belt-trailer including this lightweight belt-trailer is done by our internal engineering team using finite element software in which material stress and deflection calculations are made to guarantee you the lightest belt-trailer without compromising quality or life.
---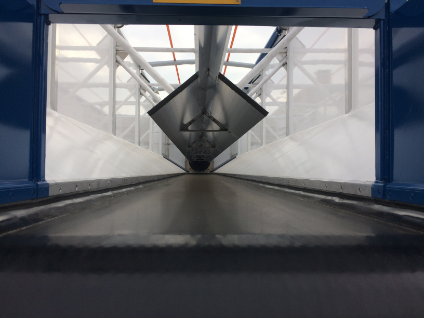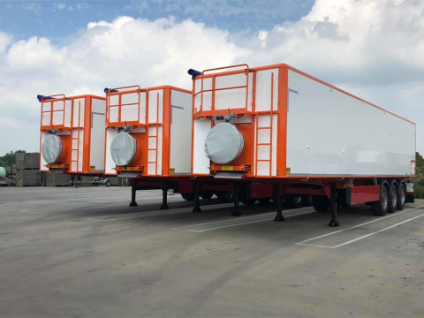 Belt-trailer with fan and/or suspended support cupel
Adapted for onion transport we supply belt-trailers with fan. In addition, a suspended support cupel is often chosen, especially for products such as onions or carrots.
---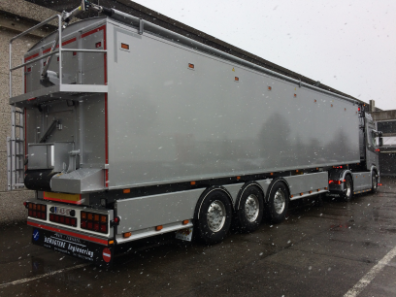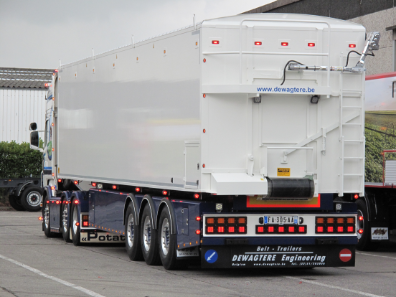 Belt-trailer with automatic tarpaulin
An automatic tarpaulin not only saves time during loading and unloading, it is also safer. It can be operated pneumatically or electrically.
---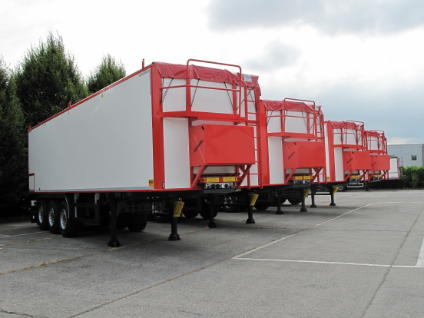 Belt-trailer with diesel generator
An incorporated generator makes it possible to unload anywhere.
---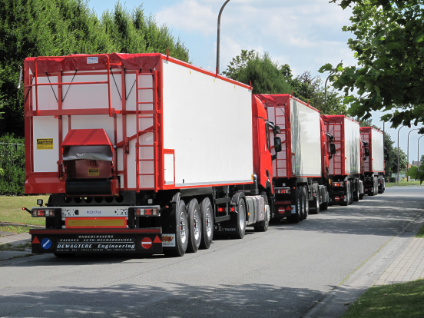 Belt-trailer with folding chute
Possibility of easy unloading on narrower conveyor belts.
---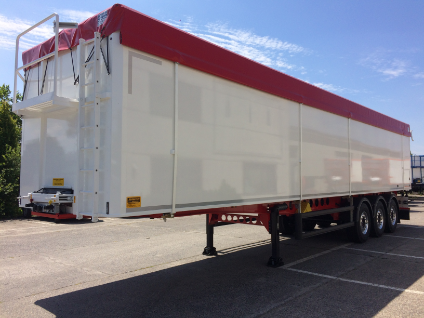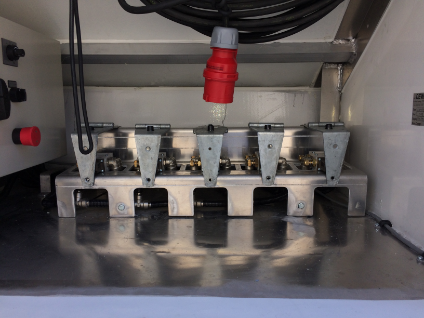 Belt-trailer with several compartments
This trailer has 5 compartments, number of compartments at customer's request.
---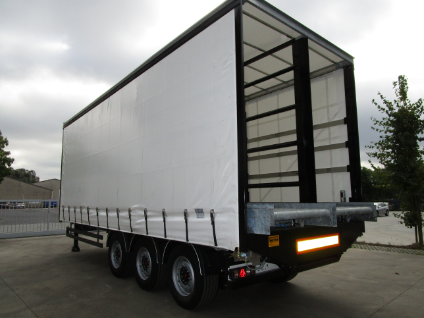 Customised solutions for internal transport
This remorque contains 2 roller conveyors, on both sides crates can be stacked 2 high and transported efficiently.
---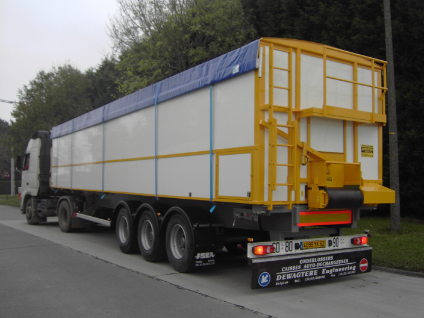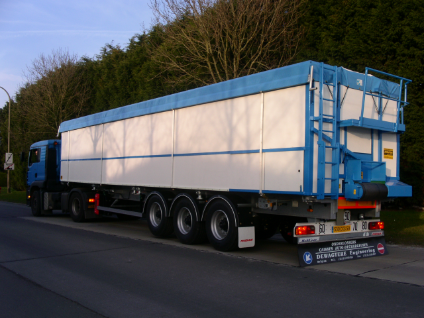 Self-supporting belt-trailer for container trailer
---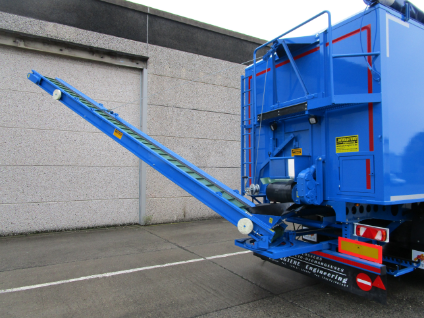 Belt-trailer with extendable conveyor belt
At the request of a coal merchant a belt-trailer was constructed with a manually extractable conveyor belt, which can be can be clicked onto a hydraulically extendable turntable and can be raised to the required height by means of a hoisting winch. The construction is powered completely hydraulically with the pump of the tractor. Thanks to this combination, coal (of a large calibre) can now be unloaded in greenhouses or conservatories where it is not possible to tilt with a tipper due to limited height.
---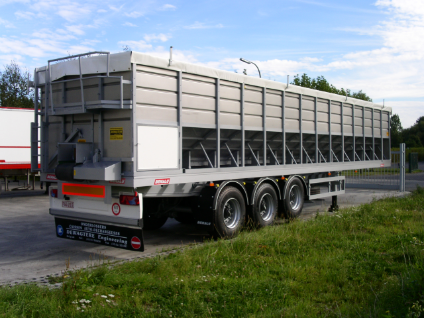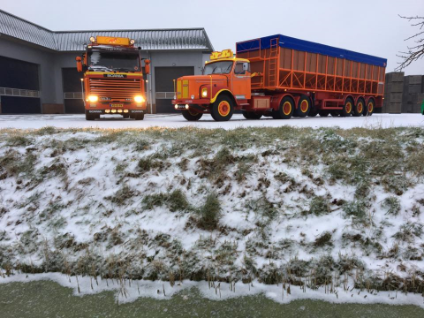 Insulated or non-insulated version
Insulated belt-trailer side panels are the standard. However, we also make non-insulated belt-trailers, which are then made entirely of stainless steel, for example.
---
Our priority is to help you make the right choice for your application, please do not hesitate to contact us for advice. As you can see, there is a great possibility for customisation.
Our rental fleet
We have a rental fleet of standard and lightweight belt-trailers that is constantly expanding.
For more information about prices and available trailers, please contact us on the following number
+32 51/20.50.56